Posts Tagged 'The Westin Grand Cayman Beach Resort'
Westin Grand Cayman Beach Resort Wedding photographed by Melissa Wolfe
I had the enormous pleasure to photograph Laura & Constanzo's Westin Grand Cayman Beach Resort Wedding earlier this year. They are an amazing couple! I asked Laura to share their story and Cayman wedding experience.
Laura and Costanzo met through mutual friends who are siblings. Laura was friends with the girl and Costanzo was friends with the guy. She explains: "Costanzo came into my restaurant to eat one day and I thought he was attractive- so I asked my girlfriend if he was single and she said "no- I think he is in a relationship". Apparently he felt the same about me so he asked her brother the same and got the same response. So we both thought nothing of it and moved on. Years later…we randomly bumped in to each other but he described our first meeting and remembered every detail. We exchanged numbers and went on our first date."
She continues: "We always agreed that if and when we ever got married it would be a destination wedding. We chose Grand Cayman because we wanted something different than all of the "typical" locations people choose like Dominican, Cuba or Mexico. This would be a day and trip we remember for a lifetime so it had to be super special. My parents cousins have lived in Grand Cayman for about 10 years now- so my mom reached out to her cousin for a some details and we instantly fell in love with every thing we saw/heard. Once we arrived on the island, we were instantly reassured that we made the perfect choice. Everything was perfect- from the hotel, to the beach, food, people etc. It is literally the BEST place on earth!"
"Working with Melissa was a wonderful experience from the get go." Laura explains: "I felt like I knew Melissa before I had even met her. She is a Toronto native so we had that connection as well. The day of the wedding she was such a pleasure to work with, very accommodating, lovely to all of my guests (I had so many people complimenting her). Above all- my mom LOVED Melissa (and she is always the toughest critic lol). She truly captured every special moment for us to hold on to and cherish for a lifetime!"
Hotel wedding planner: Breanne Garner
Officiant: Rev Myers
Grand Cayman Westin Wedding by Melissa Wolfe
Earlier this year I had the pleasure to photograph Alyson's sophisticated Grand Cayman Westin wedding. Her was especially taken by her beautifully elegant wedding dress. Just stunning!
It was a gorgeous Caribbean day, full of sunshine and love.
venue: Westin Grand Cayman
wedding planer: Celebrations Ltd.
hair + make up: Jackie Sorano
Intimate Cayman wedding at the Westin, Grand Cayman photographed by Melissa Wolfe
Jonathan married his beautiful bride Carina on the shores of the 7 Mile Beach on Grand Cayman. The intimate Cayman wedding at the Westin took place as the sun was setting over the blue waters.
Carina is originally from Brazil and was escorted down the aisle by her mother. Her sister also attended the wedding.
I am in love with Carina's stunning wedding dress in a pale blue and that gorgeous bouquet.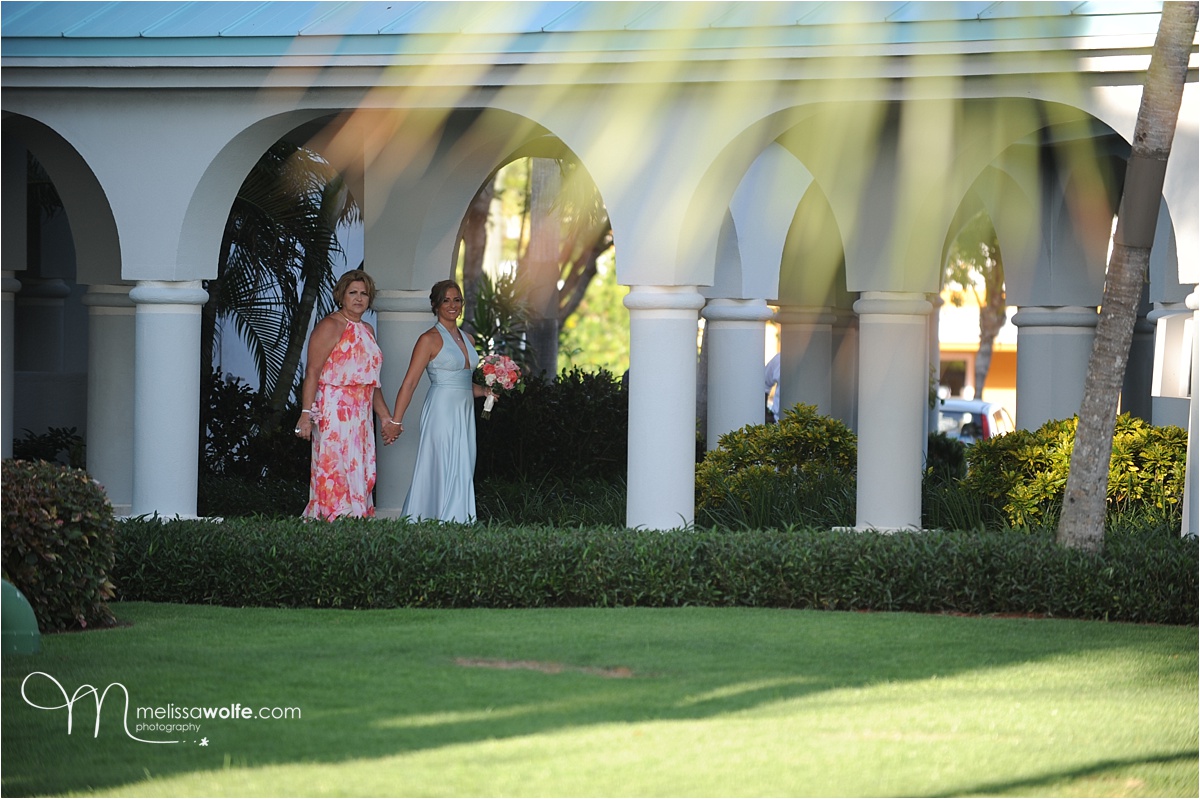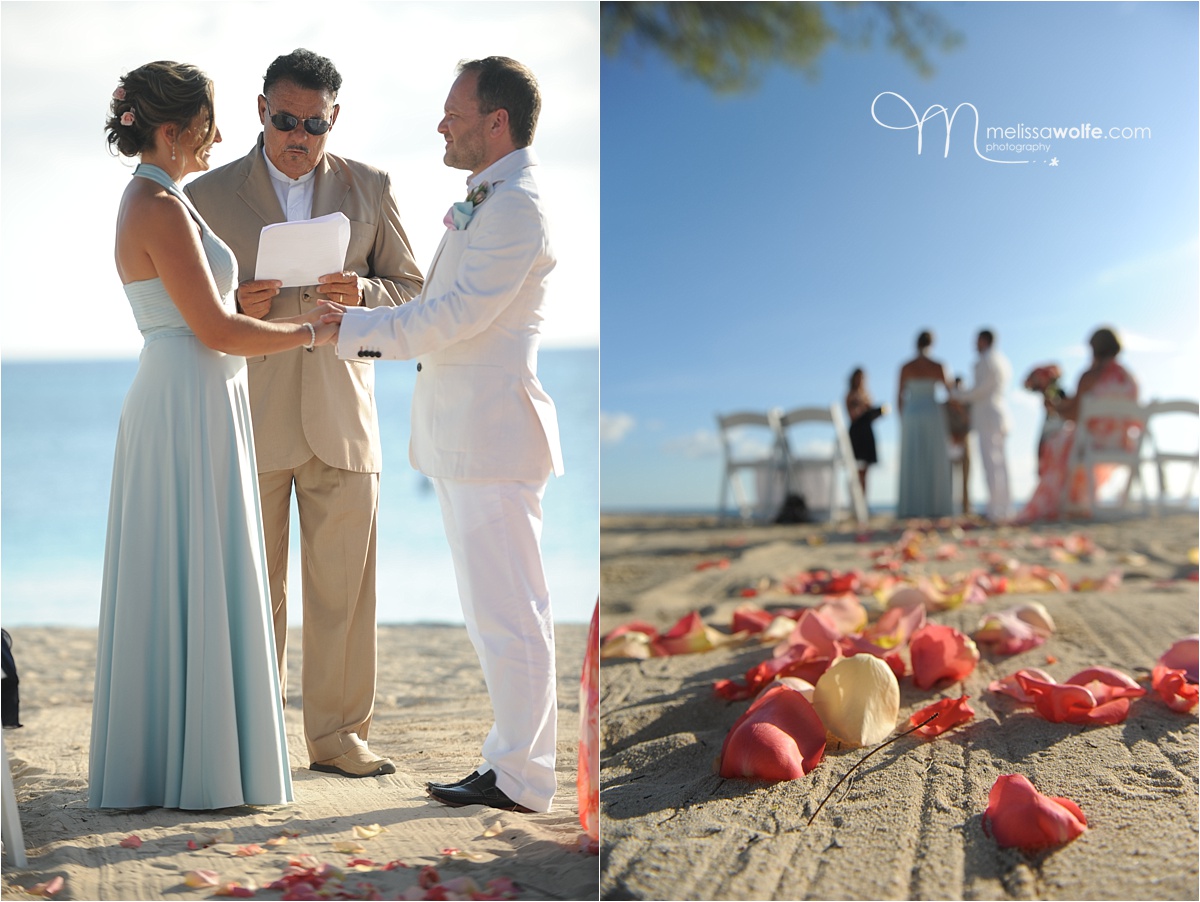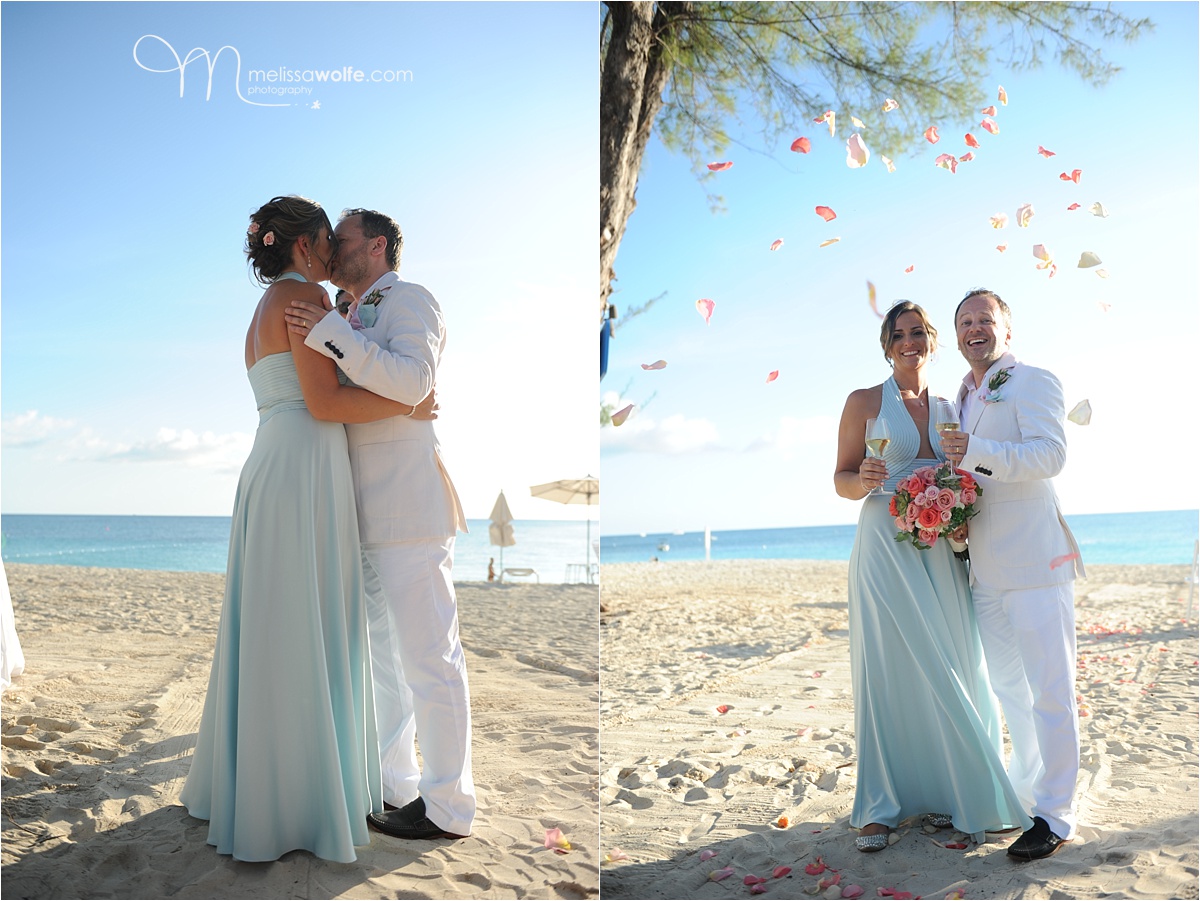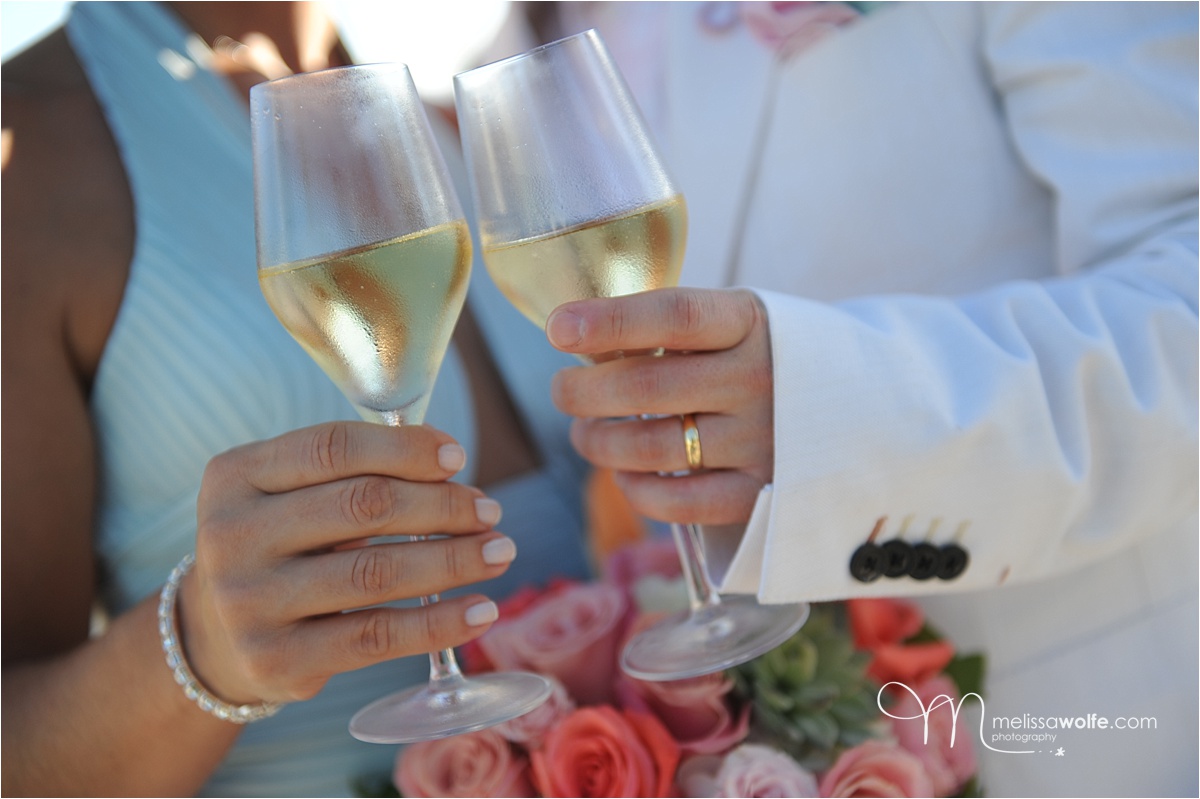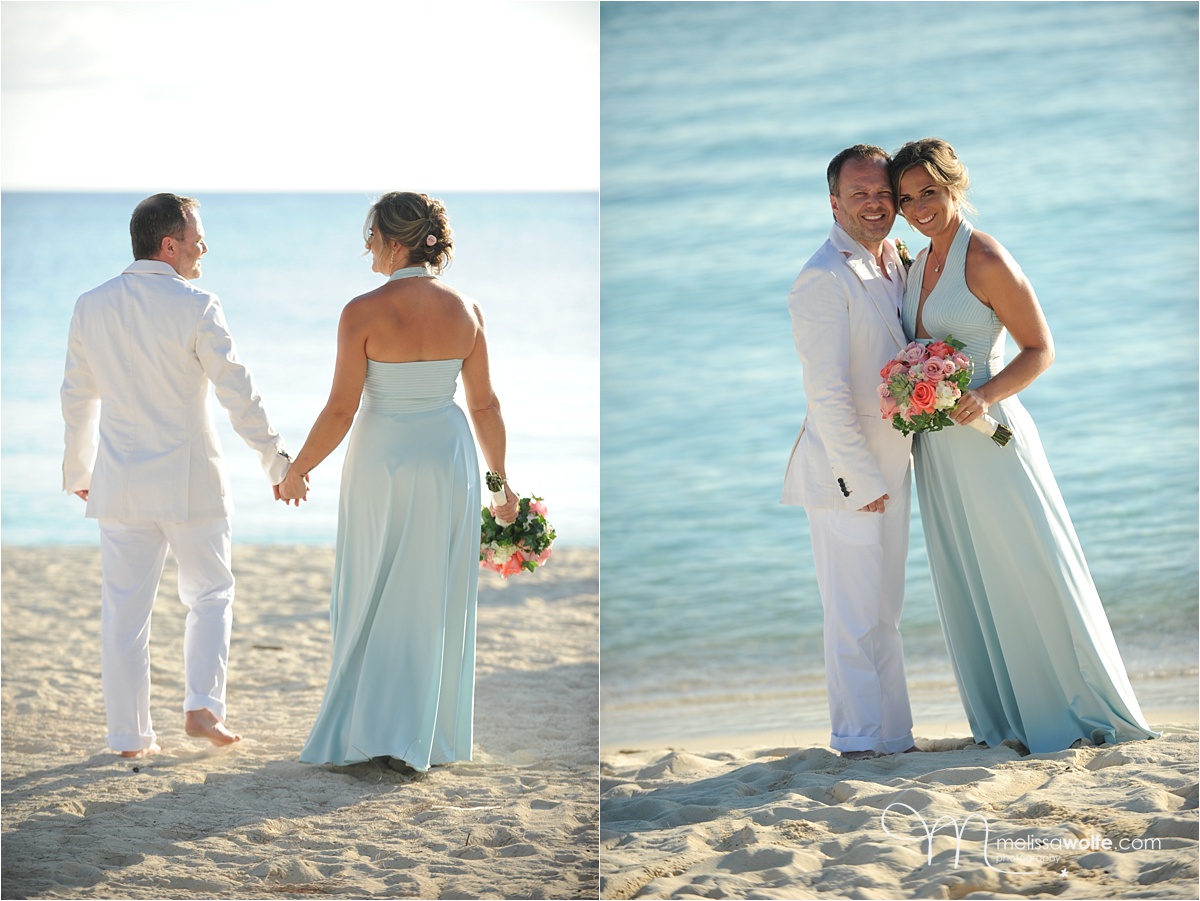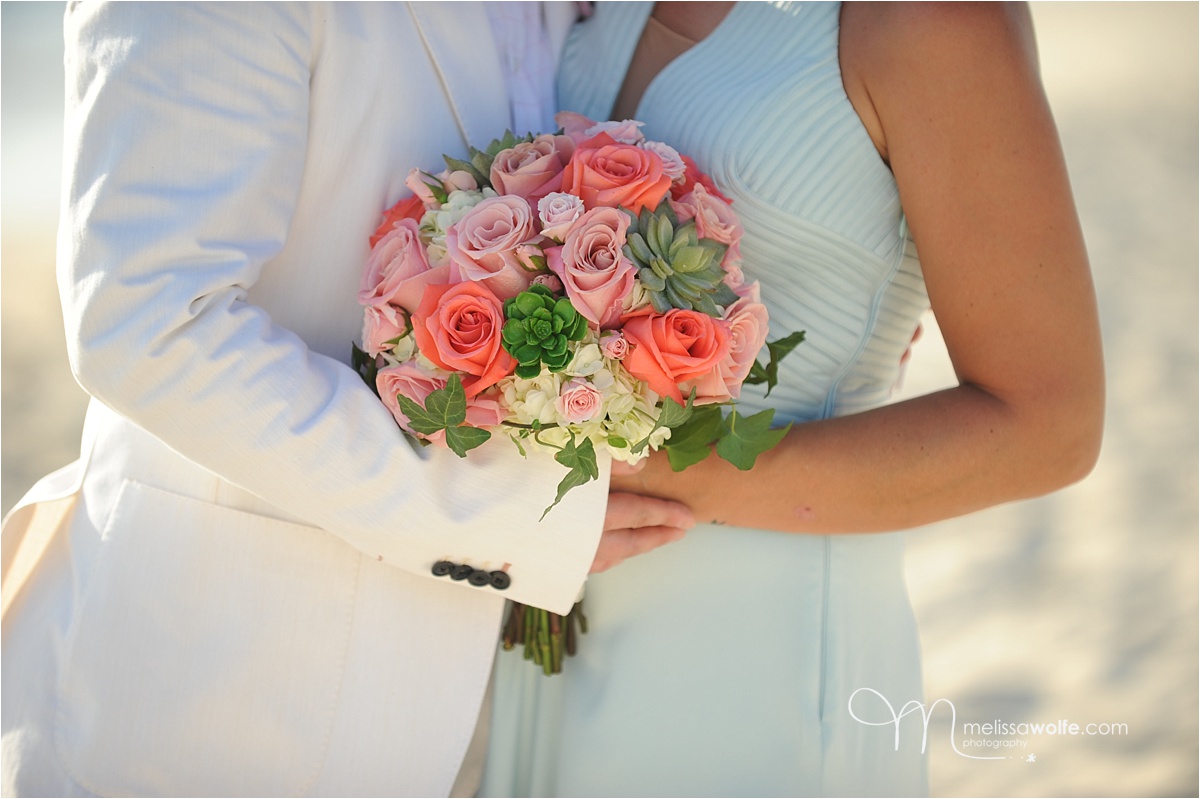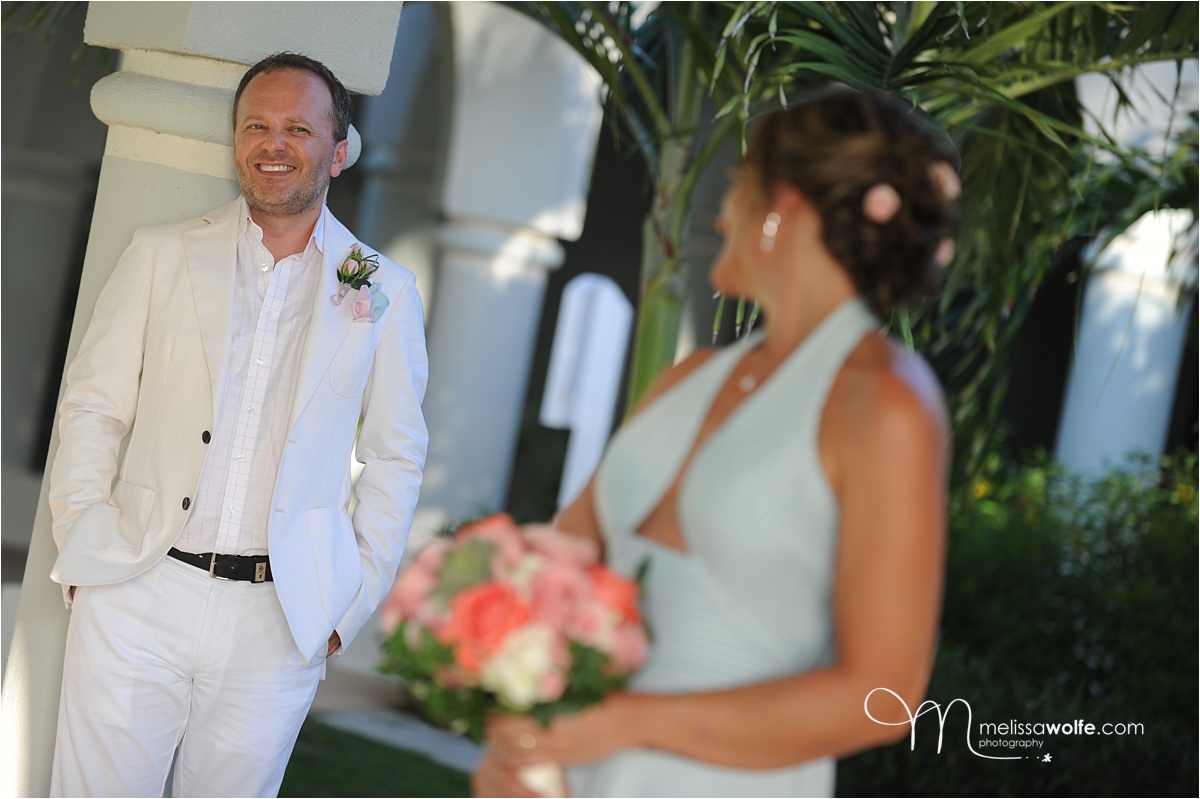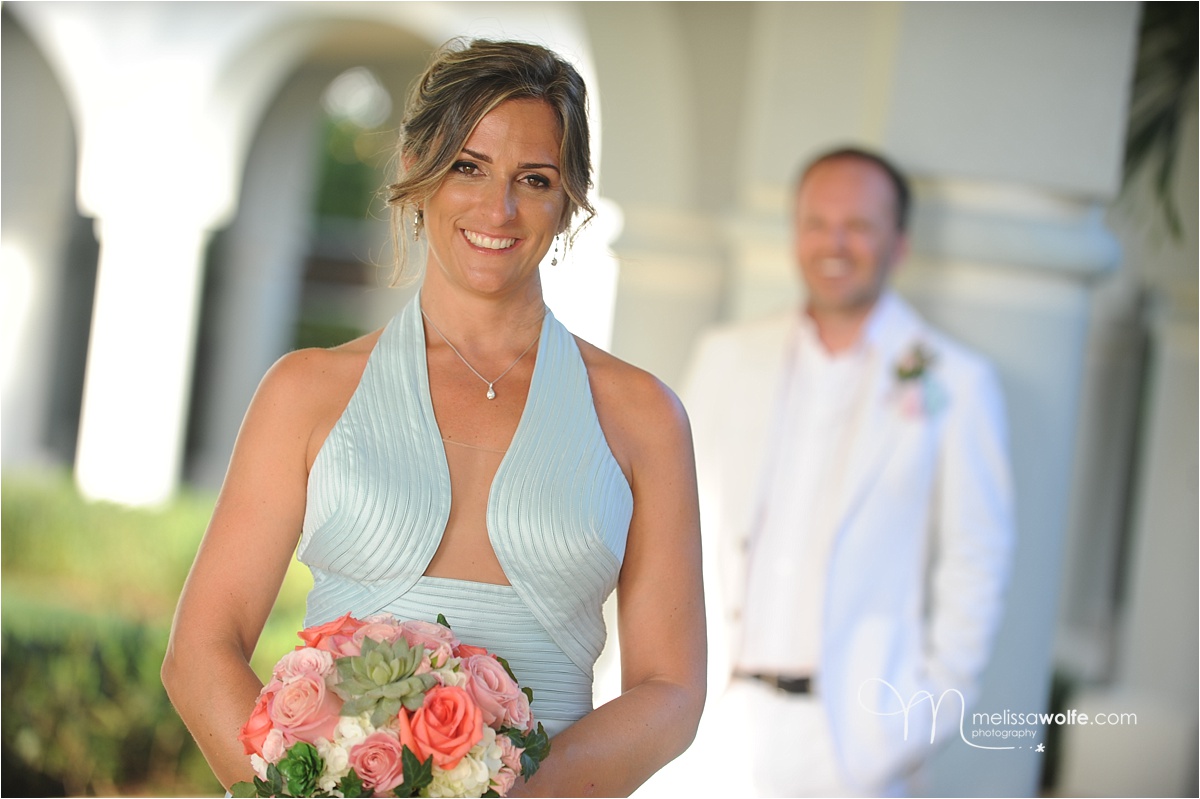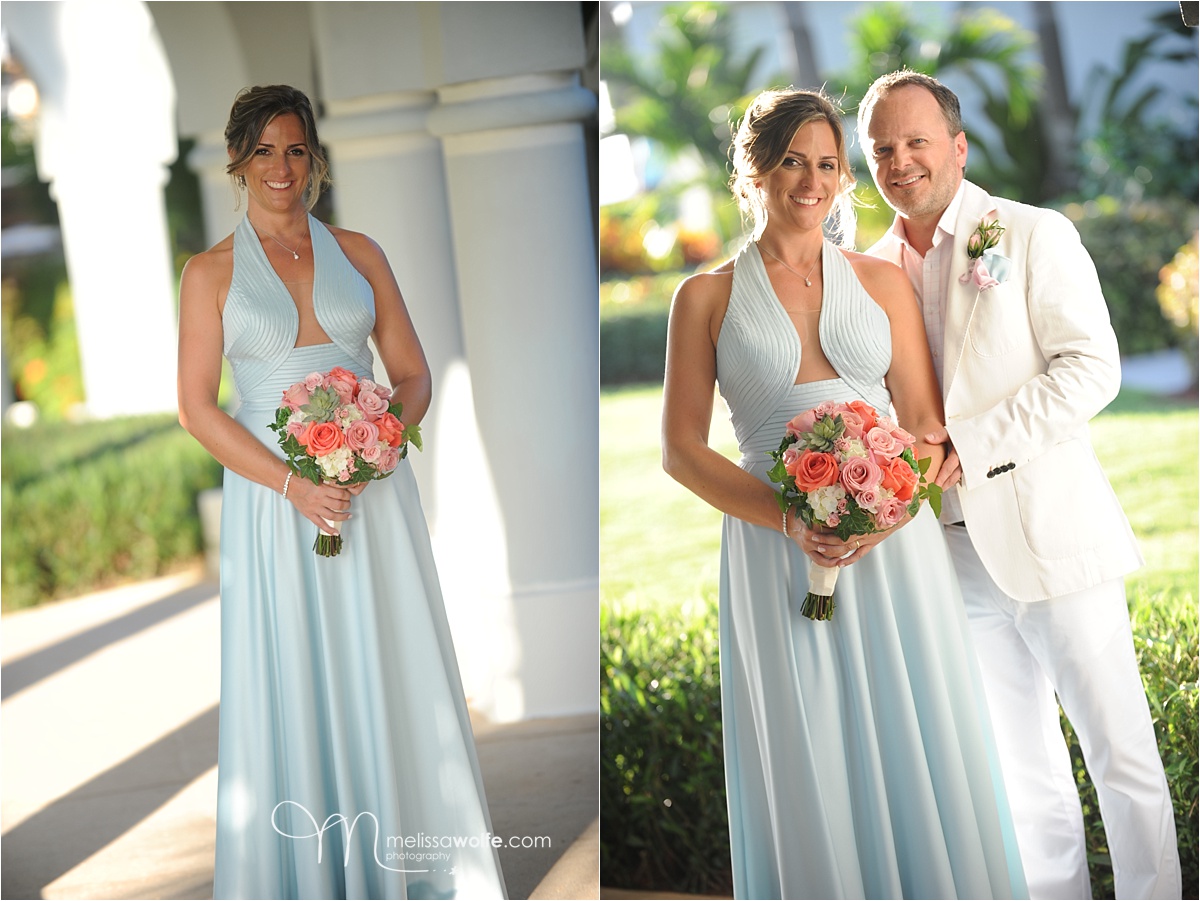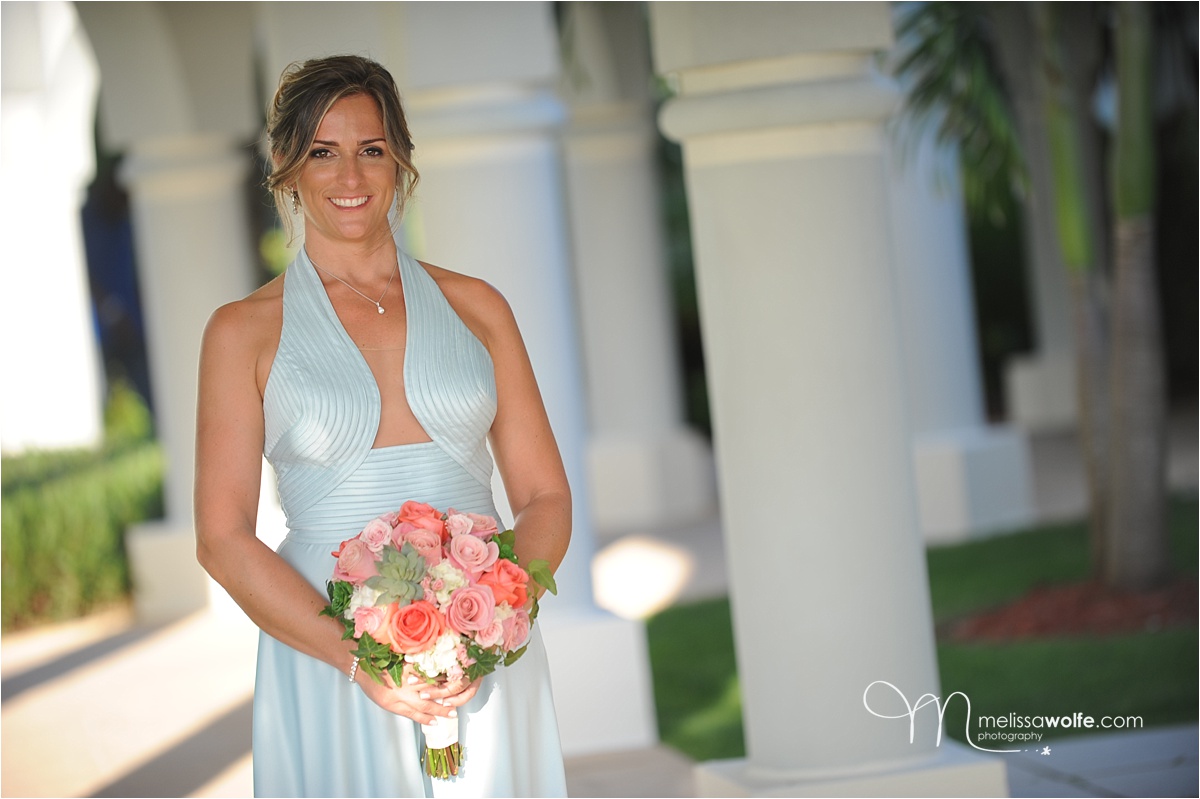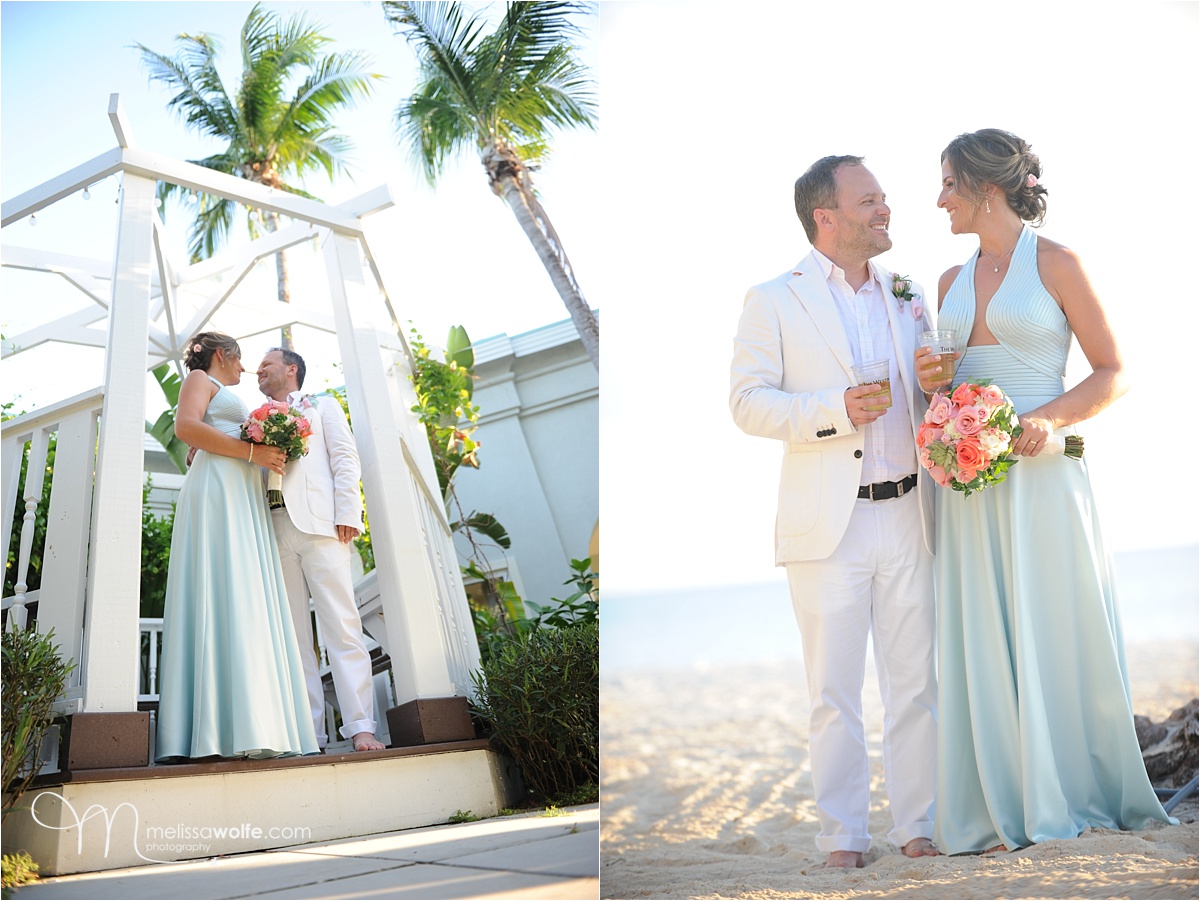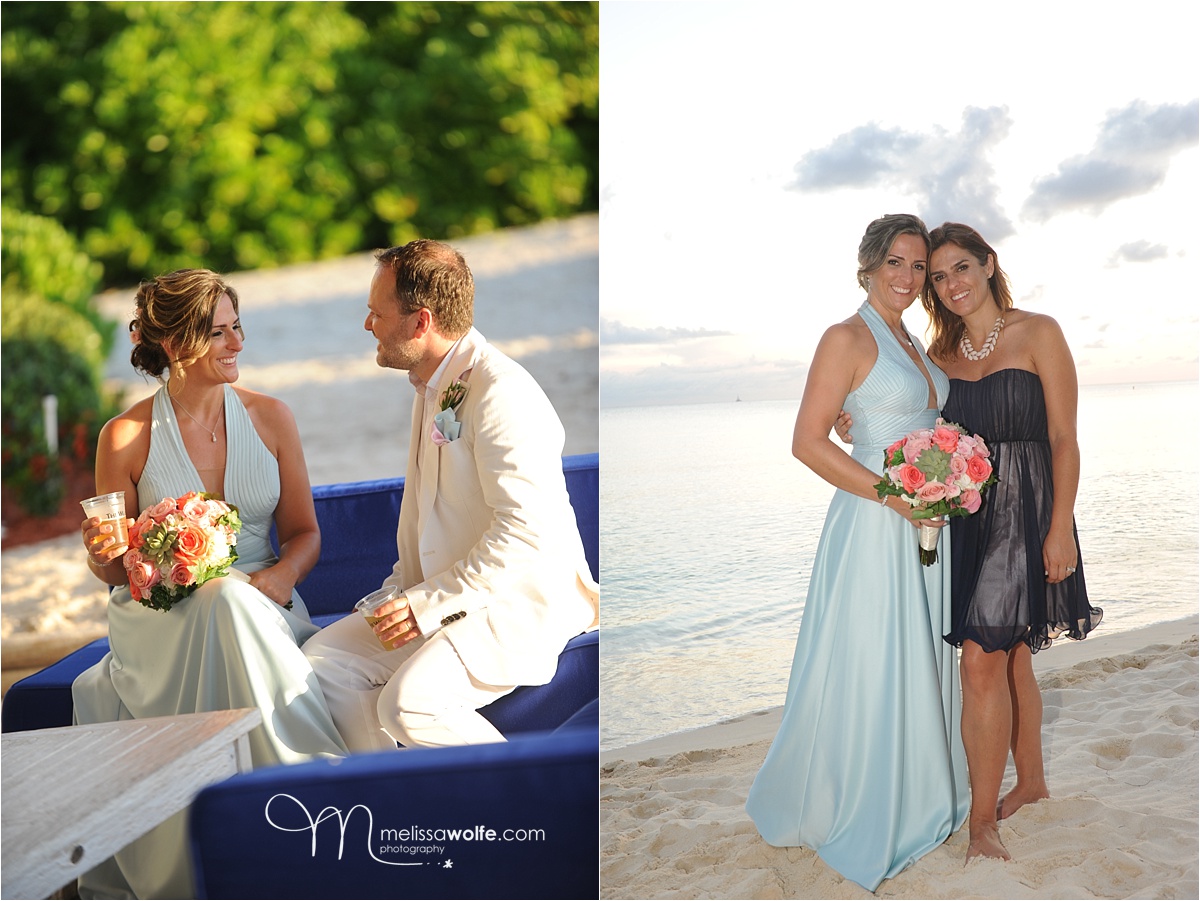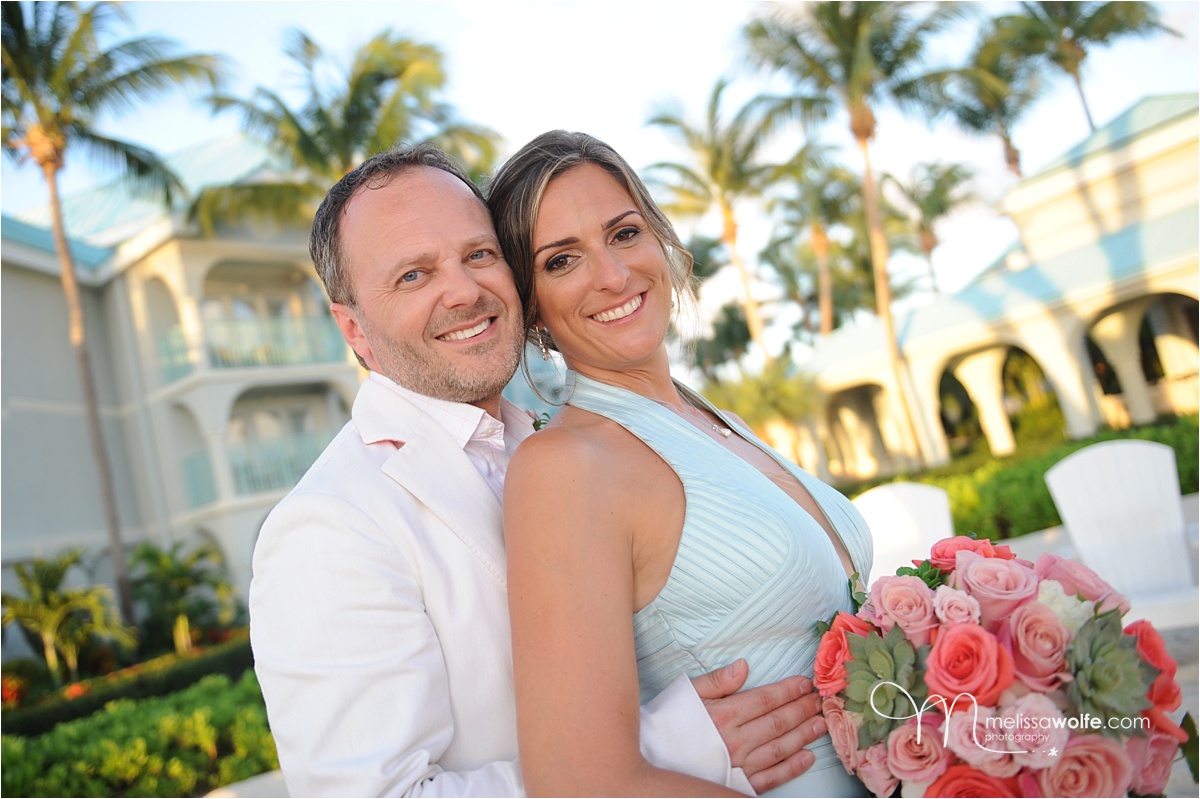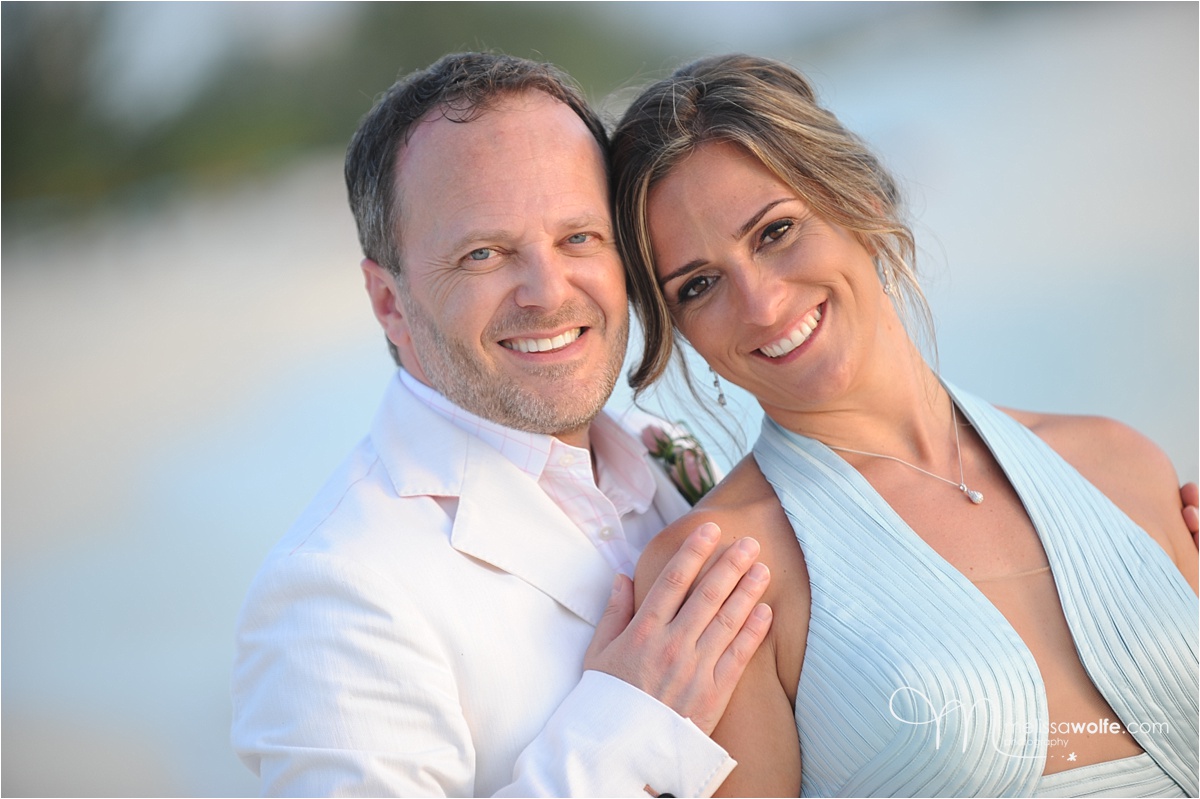 A wonderful Caribbean Beach Wedding photographed by Melissa Wolfe
I had the great pleasure to photograph Paige and Waylon's Caribbean Beach Wedding at the Westin, Grand Cayman recently. 
Paige and Waylon first met in their first semester of nursing school in the fall of 2011. They started off as good friends and then started spending more time together in school and studying together outside of class and eventually their relationship progressed into a romantic one!  
Asked why they decided to exchange of vows in the Cayman Islands, Paige says: "I have always wanted to get married on a beach and have a destination wedding and when I saw photos of Seven Mile Beach I just fell in love with the location!"
She continues: "Melissa made me so comfortable that I really didn't even feel like I needed to tell her what I wanted in our photos, she just knew! She was so wonderful to work with and I highly recommend her!"
location: The Westin, Grand Cayman
hair + make up: Jackie Soriano
Caribbean Beach Wedding photographed by Melissa Wolfe
I had the pleasure of capturing Mindi and Chris's Caribbean beach wedding recently at the Westin Grand Cayman.
How did you meet?
We met on eHarmony (dating website) and were inseparable from our very 1st date. We met for dinner before a concert he was taking me to and got so caught up in each other that we forgot to order our food! It was love at first sight.
Why did we choose the Cayman Islands?
We researched so many Caribbean destinations when planning, but the pictures of the Caymans (water, vibe, beauty) truly encompassed everything we wanted for our special day and for the pictures that we would have to tell our story for the rest of our lives. 
The highlight of working with Melissa on our big day was her amazing energy! From the moment she walked into the hotel room to begin our session/my bridals, I felt like I was in the company of a friend. I'm not a fan of staged photography, and without her even knowing that, her artistic eye captured so many beautiful moments I would have never remembered and even put together quite a few posed shots that were absolutely stunning. We were able to be 100% us because she made us feel so comfortable. I was so happy she was just as excited as I was to take shots with my wedding dress in the water! If I would have thought to schedule more time, I promise I would have had her do a complete romantic trash the dress session in the sand…but…that just gives us a reason to come back & celebrate our 1 year anniversary!!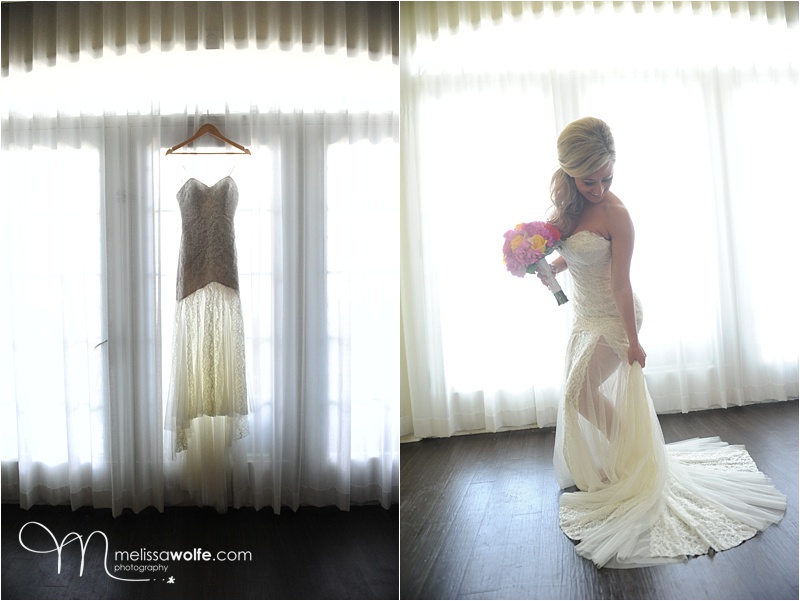 Wedding Westin Grand Cayman by Melissa Wolfe
Thi and Mike celebrated their love with a wedding  Westin Grand Cayman.
We asked Thi tell us a little bit about her engagement and her Cayman Destination Wedding:
After a year of dating, Mike had secretly asked for my mum's permission for my hand in marriage during our Christmas visit. Both our families knew and kept the secret from me for months. Having known that traveling to Paris was a dream of mine, we finally planned and booked a trip there. Everything I could ever have dreamed of happened in Paris! During our dinner, with the Eiffel Tower in the background, Mike led me outside on the balcony and dropped down on one knee and proposed! It was beautiful, magical and surreal.
I have always wanted to get married on the beach. With our perfect proposal in Paris, we wanted to find the place for our dream wedding to occur. After researching different island, Cayman offered the perfect combination of location, convenience and spectacular sunsets! We fell in love with the Westin and Seven Mile Beach and the rest is history!
Planning a destination wedding can be extremely overwhelming and stressful. However, Melissa was professional, organised and put any of our concerns to rest. She understood the venue, lighting and timing to capture our special moments.
We loved every moment of our wedding and we can't thank Melissa enough! For years to come, we can re-live and celebrate our special day through our photographs!
I love taking a few minutes with the bride before the wedding ceremony for some bridal portraits. The bride looks stunning with her make up and hair all beautifully done.  Carleigh was no exeption and had the most amazing dress for her wedding to go with it all. Just stunning!
Jennifer and Mitch chose the beautiful beach at the Westin Grand Cayman Beach Resort for their wedding. I had such a fun time with those two and their friends. The bridal party was a riot they went along with all the crazy photo ideas. Such fun!
Kelcey and Jordan selected The Westin Grand Cayman Beach Resort for their intimate wedding amongst family and friends.
Kelcey's vintage inspired wedding dress and hairpiece looked absolutely stunning for their Cayman beach wedding. I love that both didn't mind getting a little bit wet … well, a lot actually. It was certainly worth it.  Judge for yourselves!