Posts Tagged 'Melissa Wolfe Photography'
Intimate Wedding Luxury Caribbean Resort photographed by Melissa Wolfe
Jane and Paul celebrated their vows with an Intimate Wedding Luxury Caribbean Resort in Grand Cayman. The Ritz-Carlton, Grand Cayman was the perfect venue for these two – classic and elegant, just like the couple themselves.
It was a beautiful evening with a slight breeze perfect for their romantic exchange of vows. Rather than a traditional cake, the couple choose cupcakes as a wedding cake.
After the ceremony we spent some time on the beach capturing more images as the sun set over the Caribbean Sea. It made for a beautiful sunset.
Kimpton Seafire Family Portrait Session by Melissa Wolfe
I am so thrilled to share by first Kimpton Seafire Family Portrait Session today. We started the session in the beautifully decorated hotel lobby before heading outside. The grounds at the Kimpton have some fun elements we got to play on. Those white seats are incredibly comfortable.
Next we hit the beach for some further portraits. The little girl was so much fun to work with .. we were best buddies by the last shutter.
Ritz Grand Cayman Wedding photographed by Melissa Wolfe
Amanda and Justin celebrated their love with a Ritz Grand Cayman Wedding and I had the honour of photographing it. The intimate ceremony took place at the beautiful Great Lawn of the property. The perfect location for a very private wedding celebration.
After the ceremony we ventured to the beach for some gorgeous wedding portraits, before the sun was setting over the Caribbean Sea. The love and connection between Amanda and Justin is a beautiful thing and it was fun capturing it on camera.
Congratulations to you both and I am wishing you a bright future together.
Grand Cayman Family Portrait Photography by Melissa Wolfe
Grand Cayman Family Portrait Photography: Julin hired me to mark the occasion of her daughter Suyeong's 2nd birthday. The family celebrated the occasion with a family vacation to Grand Cayman. They rented a stunning villa on the shores South Sound where we did the family photo session.
The session was so much fun. The kids even tried a coconut fresh of the tree which one of the guys climbed a coconut tree for. Chef Lloyd Brown fired up the BBQ and served some delicious island inspired food and some particular cute cupcakes.
Happy Birthday, Suyeong!
Westin Grand Cayman Beach Resort Wedding photographed by Melissa Wolfe
I had the enormous pleasure to photograph Laura & Constanzo's Westin Grand Cayman Beach Resort Wedding earlier this year. They are an amazing couple! I asked Laura to share their story and Cayman wedding experience.
Laura and Costanzo met through mutual friends who are siblings. Laura was friends with the girl and Costanzo was friends with the guy. She explains: "Costanzo came into my restaurant to eat one day and I thought he was attractive- so I asked my girlfriend if he was single and she said "no- I think he is in a relationship". Apparently he felt the same about me so he asked her brother the same and got the same response. So we both thought nothing of it and moved on. Years later…we randomly bumped in to each other but he described our first meeting and remembered every detail. We exchanged numbers and went on our first date."
She continues: "We always agreed that if and when we ever got married it would be a destination wedding. We chose Grand Cayman because we wanted something different than all of the "typical" locations people choose like Dominican, Cuba or Mexico. This would be a day and trip we remember for a lifetime so it had to be super special. My parents cousins have lived in Grand Cayman for about 10 years now- so my mom reached out to her cousin for a some details and we instantly fell in love with every thing we saw/heard. Once we arrived on the island, we were instantly reassured that we made the perfect choice. Everything was perfect- from the hotel, to the beach, food, people etc. It is literally the BEST place on earth!"
"Working with Melissa was a wonderful experience from the get go." Laura explains: "I felt like I knew Melissa before I had even met her. She is a Toronto native so we had that connection as well. The day of the wedding she was such a pleasure to work with, very accommodating, lovely to all of my guests (I had so many people complimenting her). Above all- my mom LOVED Melissa (and she is always the toughest critic lol). She truly captured every special moment for us to hold on to and cherish for a lifetime!"
Hotel wedding planner: Breanne Garner
Officiant: Rev Myers
A Luxury Wedding Business Summit – Engage17 – photographed by Melissa Wolfe
Earlier this month, I was honoured to partner for the fifth time…. with
Rebecca Grinnals
,
Kathryn Arce
, Department of Tourism and the Kimpton-Seafire…  to document Engage17 with a dream team of international and local photographers.  The four days was an exciting and inspiring way to end my season this year.  As I reflect on the days I remember plenty of laughter, color, creativity, thoughtful conversations and very VERY moving video productions.  Cooperation from all parties to make sure the whole experience was a raving success.
Cruise Ship Wedding Grand Cayman photographed by Melissa Wolfe
A family & friends cruise ship wedding Grand Cayman …  a bright way to celebrate and fun to be the photographer for the morning and afternoon.  The couple, friends and family wake up to the view of George Town, Cayman Islands…. and an exciting day ahead.
The Grand Old House debuted in 1908 as the Petra Plantation.  With the love and care of various owners, the Grand Cayman landmark has kept it's charm and has become one of the Island's most popular choices for a wedding venue.  Located South of George Town, a short ride from cruise ship tendering ports, the Grand Old House has the space and view for any size party… day or night.
The ladies made themselves comfortable in the Bridal room, getting ready in a cool and private space with bubbles and giggles.  Meanwhile, the groom and guys hung out in the very air conditioned Wine Room waited patiently for the ceremony to begin.
With the Caribbean Sea as the background, the music and processional begins.
Paul Stanley in Cayman photographed by Melissa Wolfe
Together with my husband and partner-in-crime David Wolfe. I had the great honor to photograph Paul Stanley in Cayman. Paul Stanley, member of the band KISS, played a one-night only concert at The Mill. The prestigious event was in aid of the Cayman Islands National Gallery.
We were able to join Paul a day before the actual concert during his rehearsal.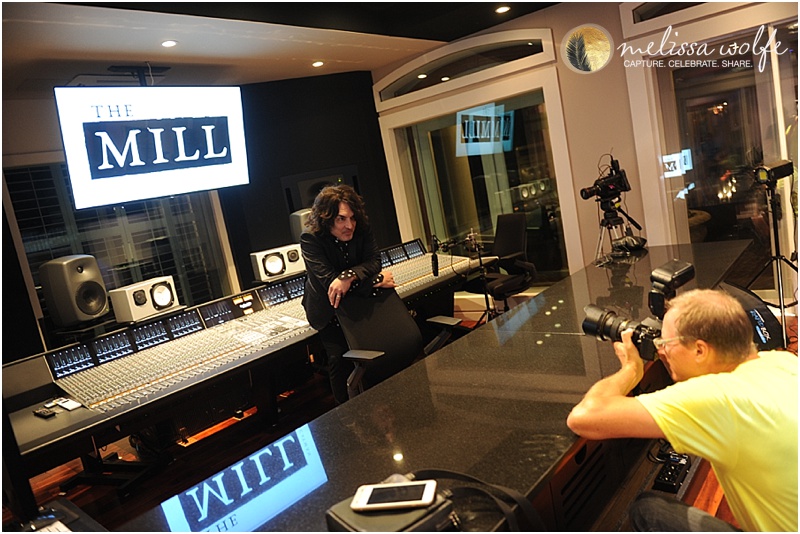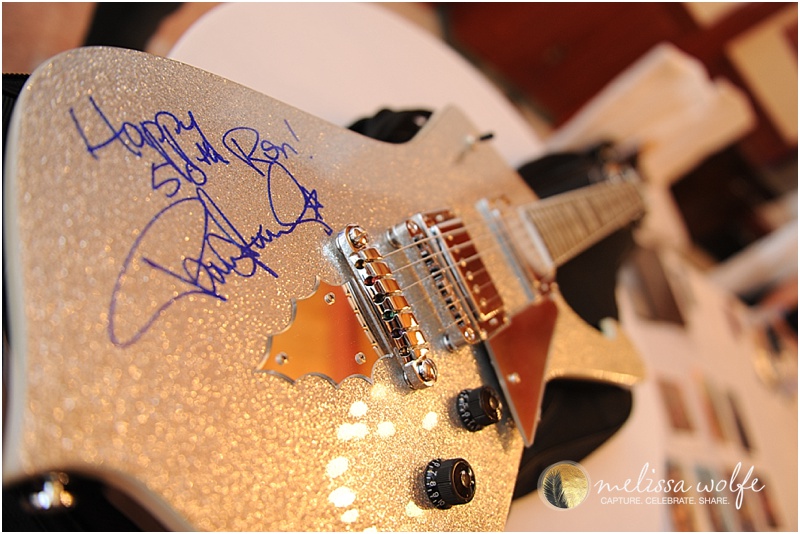 Rum Point Wedding photographed by Melissa Wolfe
Adam and Laura left the winter behind in Calgary, Canada to celebrate their Caribbean destination wedding in Grand Cayman. They decided on a beautiful Rum Point Wedding right by the water. 
The couple originally met while they were both students at University of Toronto. They had the same lifeguarding shift at the varsity pool, and spent most of the time on deck talking about all of the things they had in common, mostly their love for the outdoors and for the water.
Laura is no stranger to the Cayman Islands. She tells us: "My parents moved to Grand Cayman when I was 5 years old. Growing up on the island is a big part of what makes me who I am today. We wanted to share the wonders of Grand Cayman with close family and friends. We also wanted to get married barefoot with our feet in the sand, so Rum Point fit the bill perfectly."
Laura continues: "Melissa used her photography expertise to capture photos with gorgeous backgrounds and framing. She really was able to capture the feel of the day. She was just like one of the family, and even helped me zip up my dress (crisis averted!). She was really flexible, and when we wanted to do a "first look" at Pedro St. James, she made it happen. It was a fantastic day and she really made us all feel comfortable in front of the camera."
venue: Rum Point, Grand Cayman
wedding planner: Elina from Kaibo Restaurant
Cayman National Trust Hatitude 2017 photographed by Melissa Wolfe
Maybe one of my favourite charity events of the year is the Cayman National Trust Hatitude Fundraiser. The colourful event now in it's 4th year took place at the Grand Old House.
In celebration of the National Trust's 30th Anniversary, patrons are encouraged to draw inspiration from wildlife, flora or fauna whether in full regalia or just highlighted by choice of hat. The most amazing creations where to be seen.
For a full gallery of images please follow this link.